Home Bistro Meal Combos Special Offer 1
BEST GOURMET FOOD

DELIVERY SERVICE
Healthy & Deliciously Prepared Meals Delivered To Your Door
Welcome to your one-stop shop for Gourmet Food Delivery.
We specialize in quick delivery and affordable frozen gourmet meals.

100% Satisfaction Guarantee -

Everything ingredient is hand picked to our highest standard.
BEST GOURMET FOOD DELIVERY SERVICE
Healthy & Deliciously Prepared Meals Delivered To Your Door
Welcome to your one-stop shop for Gourmet Food Delivery
We specialize in quick delivery and affordable frozen gourmet meals.
100% Satisfaction Guarantee -

Everything ingredient is hand picked to our highest standard.
Are there any contracts of commitments with Home Bistro?
- Absolutely not! Some companies ask you to commit or lock you in with regular monthly shipments. At Home Bistro,
all we ask is that you give our premium meals and services a chance
, and when you like your experience, you can reorder at any time, and as much or as little as you'd like.
What if I have a question about my order?
- You can contact our Customer Service Department by emailing
support@homebistro.com
and they will be more than happy to answer your questions.
How do I pay for my home bistro meals?
- We accept all major forms of credit and debit cards.
I don't like to buy over the internet because I'm concerned about my security. How else can I order?
- We use
state-of-the-art encryption methods to ensure your security
, but you may email
support@homebistro.com
and we will call you.
I just placed an order online. How will I know it has been received?
- Once you place your order and complete the checkout process, the last page you see will tell you your checkout is complete
(you will find your order number here as well)
. Shortly after you place your order you will receive an email acknowledgment and your order summary.
How do I redeem a gift certificate?
- Gift certificates purchased after March 2nd, 2018, can be redeemed directly on our website at the checkout. If you purchased or received your gift certificate(s)prior to March 2nd, 2018, you can redeem them by emailing
support@homebistro.com
and requesting an updated gift certificate number.
How does Home Bistro sell gift certificates?
- Yes, gift certificates can be purchased on our website.
Why does Home Bistro make a great gift?
- Food always
makes a great gift choice for holidays, anniversaries, birthdays, Mother's Day, Father's Day, a special gift for him or her, or any gift-giving event.
Additionally, food gifts are often given to new homeowners, new mothers and those recuperating from an illness or injury. Home Bistro makes great corporate gifts as well.
Can you deliver to a P.O. box?
- Unfortunately, we cannot ship to P.O. boxes.


Do I have to be home to receive my meals?
- No.
All of our orders are shipped with FedEx and are shipped as "Driver Release."
This means the package will be delivered to your, or the recipient address with no signature required.
Packages can be left at any exterior door, so please be sure to check thoroughly on the day your order is scheduled for delivery.
If you are shipping to someone other than yourself, please be sure to notify the recipient that a perishable gift will be delivered to them.
What if I receive my meals and the dry ice is melted?
- If your order arrived on the scheduled delivery day, and the meals are still "refrigerator cold" to the touch, they can be safely stored in your freezer with no reduction in quality.
How long does delivery take?
- Most
orders ship to within 1 to 3 business days
from the day you place your order.
How long will it take me to prepare a Home Bistro meal?
-
All of our complete individual meals are designed to be boiled in their bags for optimal reheating
, and all come with easy microwave instructions and are ready to enjoy in just 10 minutes or less. Specific heating instructions are on every product you purchase from Home Bistro.
How many servings are in each meal?
- Our meals are designed to provide one adult serving.

WHAT
CUSTOMERS

ARE SAYING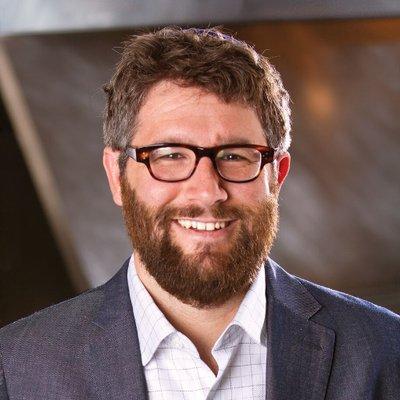 THE STORY OF HOME BISTRO
Hi, my name is Zalmi Duchman and I recently joined Home Bistro as its new CEO.  Prior to coming on board, I was an angel investor, entrepreneur and food-tech pioneer as the founder of "The Fresh Diet". The Fresh Diet began operations on January 1, 2006 with three clients and while I "shopped and dropped," my wife "cooked and packed." By 2013, Fresh Diet had earned prestigious awards and grown to become the largest U.S. food producer in the freshly-prepared, daily delivery category. In 2014, Fresh Diet was acquired by a publicly traded company.
Here at Home Bistro, I'm looking forward to recreating my prior success! That means, with every order we will always start and end with quality. Quality of food. Quality of service. My promise to you, is Home Bistro will constantly seek new ways to improve and innovate while always maintaining the highest standards. We've recently relaunched our offering to include natural ingredients in a wider variety of convenient, healthy dietary choices, delicious cuisine and popular meal combos - for those of us on the go. Be it Paleo, Mediterranean, Vegetarian and even Diabetic-friendly, we have amazing chef-created frozen meals that everyone can enjoy…  and we'll soon be adding even more convenient and delicious selections for you to choose from.
Shop with us
today

and see the

Home Bistro

difference!
MEAL COMBO

- OPTION #1
* FREE MEAL *
:|zpendofcontent|: